Ready mix concrete plants
Prefa Services supplies tower concrete plants which offer the advantage of increased storage capacity and an entry in the mixer only by gravity, horizontal concrete plants, extremely robust, versatile, fully automated and compact modular batching plants, powerful, but easy to assemble and use, characterized by a vertical storage of aggregates.
Increased storage capacity
Flexible plants to follow your construction site job everywhere even in the remote area and difficult to access.
Vertical shaft planetary mixers
Vertical shaft planetary mixers take advantage of the quality of their construction, durability and high reliability.
These aspects make them perfect for the homogeneous production of different materials and, in particular, for the production of concrete of each kind and variety.
Twin Shaft Mixers
The twin shaft mixers are extremely robust and very reliable designed specifically to manage large amounts of concrete, but also lightweight concretes (with expanded clay or polystyrene), bitumes (warm or cold); for the treatment of waste and chemical products; for the production of superior quality mixes, all while maintaining the costs low.
Concrete reclaiming systems

Marcantonini Concrete Technology (MCT) reclaiming systems are fully integrated with the batching plant and distribution system and their automatic washing systems. Our customized solutions in the reclaiming of materials are meant to reduce the wastes and minimize the production costs.
Concrete Transport & Delivery

We manage the whole process of design, development, building and automation in the field of concrete industry.
Included, of course, the design and development of Concrete Transport and Delivery Systems.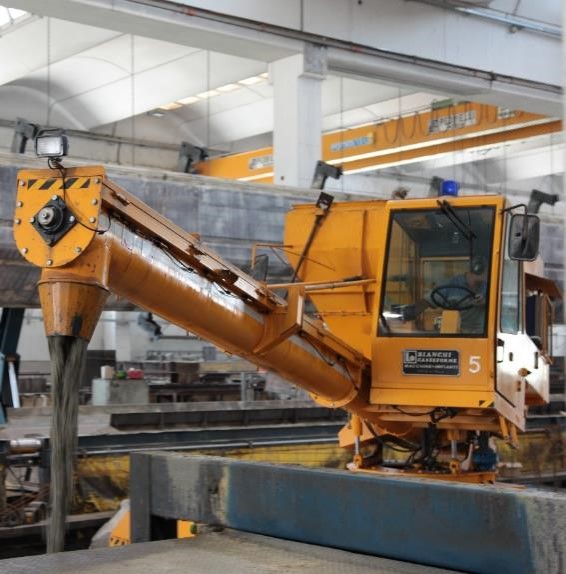 The distribution system by a pump vehicule: ideal solution to serve multiple production halls with a unique concrete batching plant.